St.Mark's Basilica, Venice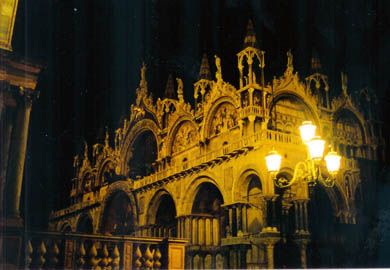 St. Mark's Basilica
is one of the most impressive structures that I have ever had the joy of witnessing first hand. The church was constructed in the 12
th
Century and is one of Venice's most historic landmarks.
I shot this picture as we left Piazza San Marco for our water taxi back to the island of Lido and our hotel. The lack of acceptable drinking establishments that catered to broke college students led us to a night cheap wine and free entertainment on a near empty piazza.
It was one of the best nights of my life.
It's not often one can say something like that and I'm fortunate to have this image as a reminder.